Pretzel Bites with Quick Cheddar Dip
Makes 8 dozen pretzel bites and about 2 cups Cheddar dip
Active time: 1 1/2 hr
Total time: 3 1/4 hr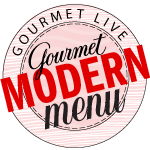 Although Americans chow down on plenty of crisp pretzels, there's something irresistible about the soft variety that makes them just as addictive, if not more so, than the crunchy version. When formed into bite-size nuggets, not only do they pop easily into your mouth, but they are also small enough to eliminate the temptation to double-dip in the Cheddar sauce. You can also offer up a bowl of mustard, or divide your Cheddar dip into three bowls, flavoring one with mustard and the other with caraway seeds.
You may suspect that the large amount of baking soda to cook the pretzels is a typo; it's not. Believe us, it's the secret to the chestnut-brown color they develop during baking. Without it, the pretzels would look anemic.
This recipe is part of our
Gourmet
Modern Menu for A Father's Day Feast.
Click here
to view the full menu.
INGREDIENTS:
For Pretzel Dough:
1 cup warm water (100° to 110°F)

1 (1/4-ounce) envelope active dry yeast

3 cups bread flour or all-purpose flour plus more for work surface

1 tablespoon coarse kosher salt

2 tablespoons packed light brown sugar

1/2 stick (4 tablespoons) unsalted butter, well softened

Vegetable oil for bowl
For Baking Pretzels:
8 cups water

1/2 cup baking soda

Pretzel salt (see Cooks' Notes) or coarse kosher salt
For Cheddar dip (see Cooks' Notes):
12 ounces good-quality Cheddar cheese, cut into 1-inch cubes

6 to 8 tablespoons dry white wine or water
Make Pretzel Dough:
Stir together warm water and yeast in a large bowl and let stand until a creamy beige foam develops on the surface, about 10 minutes. (If mixture doesn't foam, start over with new yeast.)

Meanwhile, in a smaller bowl, stir together flour, salt, and light brown sugar.

Add flour mixture and butter to yeast mixture, and stir together first with a wooden spoon and then with your hands, until it forms a dough. On a lightly floured surface, knead dough until it is smooth and elastic, 8 to 10 minutes, dusting with more flour as needed if dough sticks to work surface.

Transfer dough to a lightly oiled large bowl and turn over to coat with oil. Cover with a kitchen towel (not terry cloth) and let rise in a draft-free place at room temperature until doubled, 2 to 3 hours.

Alternatively, after kneading, let dough rest at room temperature for 15 minutes, then transfer to oiled bowl as above, and let rise in the refrigerator overnight (12 hours or up to 2 days).

Punch down dough and divide into quarters. Form each quarter into 4 balls. Roll each ball into a 12-inch-long rope. Cut each rope into six (2-inch) pieces, and transfer to wax paper–lined rimmed baking sheets.
Bake Pretzels:
Heat oven to 450°F with racks in upper and lower third. Well oil 2 large baking sheets (about 17- by 12- inches).

In a 4- to 5-quart saucepan, bring water and baking soda to a boil (mixture will be foamy at first, but foam will dissipate). Add 12 pretzel bites and cook 30 seconds (they will rise to the surface almost immediately), then transfer with a slotted spoon to baking sheets. Quickly sprinkle pretzel bites lightly on both sides with pretzel salt before they dry (so salt sticks). Repeat with remaining pretzel bites, returning water to a boil between batches.

Bake pretzel bites in oven, switching sheets between racks and rotating sheets halfway through baking, until deep chestnut brown, 8 to 10 minutes (watch closely toward end of baking; bites brown quickly in last few minutes). Immediately transfer pretzel bites to wire racks to cool.
Make Cheddar Dip:
Purée cheese with 6 tablespoons wine or water in a food processor fitted with knife blade, stopping and scraping down sides with a spatula occasionally, until mixture is creamy and smooth, about 2 minutes. Thin to desired consistency with additional wine or water, adding it 1 tablespoon at a time. Serve immediately, or chill, covered, and return to room temperature before serving.
COOKS' NOTES:
You can buy pretzel salt in some specialty food stores or

online

.

Pretzel bites are best the day they are made, but they can be made 1 day ahead and kept in a resealable plastic bag or frozen 1 month. Thaw, and rewarm, if desired, in a 350°F oven for about 5 minutes.

Cheddar dip is delicious plain, but you can flavor it with your favorite prepared mustard (we used grainy Dijon). Start with 2 teaspoons, adding more to taste, as desired, and/or caraway seeds (2 to 3 teaspoons, or to taste), coarsely ground in an electric coffee/spice grinder. Caraway seeds will be even better if you lightly toast them first (before grinding) in a dry heavy skillet over medium heat, stirring, until fragrant and a shade darker, 2 to 3 minutes.