Chocolate-Covered Pumpkin Cheesecake Pops
Active time: 45 min
Total time: 5 hr (includes 4 hr of freezing and chilling)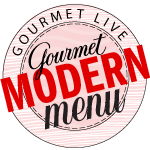 Ice cream can take a break. These pumpkin cheesecake pops are the ideal finale to your Halloween celebration. If the combination of chocolate and pumpkin hits you as a bit unusual, trust us, it works really well. Consider the two an inspired duo, helped along by the sweet spices used in pumpkin pie. We love the finished pops either chilled or frozen. The funny thing about frozen pops? They could pass for ice cream!
This recipe is part of our
Gourmet
Modern Menu for Halloween: Spooky Snacks.
Click here
to view the full menu.
INGREDIENTS:
1 (8-ounce) package cream cheese, softened

1/2 cup sugar

1 large egg

1 cup canned pure pumpkin (not pumpkin pie filling)

1 teaspoon pure vanilla extract

1/2 teaspoon pumpkin pie spice

1 pound bittersweet chocolate (60% cacao), chopped

2 tablespoons graham cracker crumbs
EQUIPMENT:
9-inch glass pie plate; 1 1/2-inch-diameter ice cream scoop, holding about 1 tablespoon; 24 (6- to 8-inch) lollipop sticks (see Cooks' Notes)
Heat oven to 350°F with rack in middle. Oil pie plate.

Beat cream cheese and sugar in a large bowl with an electric mixer at medium speed until creamy and smooth, then beat in egg until combined. Add pumpkin, vanilla, and pumpkin pie spice and mix on low speed until smooth.

Pour batter into pie plate and bake until edges are set and center is still a little wobbly, 25 to 30 minutes. Transfer to a rack to let cool completely. (Cheesecake will set completely as it cools.)

Cover cheesecake with a round of wax paper or parchment then wrap in plastic and chill until cold, at least 3 hours.

Scoop out pumpkin cheesecake, packing cheesecake in ice cream scoop each time and leveling it off, then releasing it, flat side down, onto 2 small, wax paper–lined rimmed baking sheets. Freeze until frozen solid, at least 1 hour.

Melt half of chocolate in a small, deep bowl set over a saucepan of barely simmering water, then remove bowl from pan.

Working with one pan of cheesecake balls at a time (and keeping the other pan frozen), rest a cheesecake scoop on a fork and lower it into chocolate, then spoon chocolate over it to coat it completely. Let excess chocolate drip off, then scrape bottom of fork against edge of bowl and return coated ball, flat-side down, to wax paper–lined pan. Sprinkle with graham cracker crumbs and push a lollipop stick 3/4 inch through ball. Repeat with remaining balls on first baking sheet. (If cheesecake begins to soften, return to freezer to harden.) Refrigerate finished pops.

Melt remaining chocolate in another small deep bowl in same manner and coat remaining cheesecake balls.

Keep pops refrigerated or frozen until serving.
COOKS' NOTES:
Cheesecake can be baked 1 day ahead and chilled, covered.

You will have chocolate left over. Turn it into chocolate sauce with the addition of heavy cream.

Pops keep chilled or frozen in a resealable container up to 3 days.

Lollipop sticks can be found in the baking sections of large craft stores or online from

Amazon.com

.