Roasted Mushrooms with Spicy Breadcrumbs
Active time: 20 min
Total time: 30 min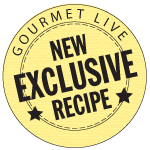 On their own, roasted mushrooms are golden, buttery, and delicious, but we've gone a step further and jazzed them up by showering them with a blanket of crunchy, chile-flecked breadcrumbs.
INGREDIENTS:
12 ounces mixed mushrooms (such as cremini, white button, portabella, king trumpet, and oyster)

3 tablespoons extra-virgin olive oil

1 garlic clove, finely chopped

2 tablespoons unsalted butter, cut into tablespoon pieces

1 cup coarse fresh breadcrumbs (from 2 slices white bread)

1 tablespoon fresh thyme leaves, chopped

1/4 - 1/2 teaspoon hot red pepper flakes

1 tablespoon chopped fresh parsley
Preheat oven to 450F° with rack in middle.

For white button or cremini mushrooms, halve lengthwise. For larger mushrooms such as portabella or king trumpets, cut lengthwise into 1/2-inch slices. For oyster mushrooms, tear into small clumps.

Place mushrooms in a small roasting pan or rimmed sheet pan and toss with 2 tablespoons of the oil, garlic, 1/8 teaspoon salt and 1/8 teaspoon pepper. Top with 1 tablespoon of the butter, cut into pieces, and roast in oven, stirring occasionally, until golden and cooked through, about 15-20 minutes.

Meanwhile, melt remaining 1 tablespoon butter with remaining 1 tablespoon oil in a medium skillet over medium heat. Add breadcrumbs and cook, stirring frequently, 2 minutes. Add thyme and red pepper flakes and cook (there may be some popping), stirring frequently, until breadcrumbs are golden and crisp, about 2 minutes more. Remove from heat and stir in parsley.

To serve, transfer hot roasted mushrooms to a platter and sprinkle with crumbs.
COOKS' NOTES:
Breadcrumb mixture (without parsley) can be made 3 days ahead and kept chilled in an airtight container. To re-warm, sprinkle crumbs on mushrooms during last few minutes of roasting, then sprinkle with parsley.

Mushrooms can be cut and tossed with seasonings 3 hours ahead and chilled in pan, covered with plastic wrap. Top with butter before roasting.