In order to create the ultimate "bucket list" of restaurants—the top places to eat before you kick the proverbial bucket (or, to put it more cheerfully, before you retire to your secluded tropical island)—we put the question to the chefs behind restaurants that are already on our must-go lists. Read on for restaurant picks from culinary luminaries including René Redzepi of Copenhagen's Noma, David Myers of Los Angeles' Comme Ça and Tokyo's Sola, Daniel Humm of New York's Eleven Madison Park and NoMad, and Juan Mari and Elena Arzak of San Sebastian, Spain's Arzak.
---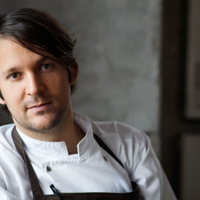 Chef: René Redzepi
Restaurant Choice: The Willows Inn, Lummi Island, Washington
Five years ago, "New Nordic" cuisine was virtually unknown, especially outside of Northern Europe, but with Copenhagen's Noma topping Restaurant magazine's annual World's 50 Best Restaurants list for the past three years, the globe's food cognoscenti are clamoring for chef René Redzepi's forager-chic cuisine. So when Redzepi named a relatively-under-the-radar restaurant located right here in the United States to top his "bucket list," our ears perked up. "Dinner [at the Main Dining Room] at the Willows Inn is high up on the list," Redzepi says. The year-old restaurant has been credited with attracting an international, in-the-know influx of food-obsessed visitors to the 102-year-old inn, located on one of the famously beautiful San Juan Islands in Washington's Puget Sound. "I have heard great things about the restaurant—amazing place, very unique, a special journey, and of course from a chef, Blaine Wetzel, who was a chef de partie at Noma for a while and a very talented young chef." With an endorsement like that we can't imagine that Wetzel, who is in his mid-20s, will remain under the radar for much longer.
---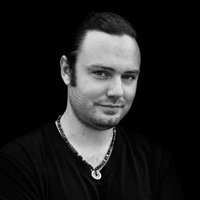 Chef: David Myers
Restaurant Choice: Kitcho, Kyoto, Japan
Kyoto's Kitcho, which has been serving seasonal multicourse meals at its Arashiyama flagship restaurant since the 1930s, tops the bucket list for David Myers, whose own eateries include the French bistro Comme Ça in Los Angeles and Las Vegas, a pizzeria in Costa Mesa, and two properties in Tokyo: a patisserie and a café. "This incredible restaurant specializes in classic kaiseki cuisine," Myers says. Time Out Kyoto describes chef Kunio Tokuoka's food at Kitcho "almost too beautiful to eat," with a price tag to match, but from Myers' recommendation, it sounds well worth a spot on the ultimate bucket list: "The food here is absolutely some of the best in the world. It is all about the whole experience, from the kimono-clad servers to the handmade dishes. I would be happy to have this be my last meal."
---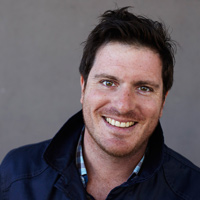 Chef: Seamus Mullen
Restaurant Choice: El Capricho, Castilla y León, Spain
Seamus Mullen opened his Spanish gastropub Tertulia in New York's West Village in the late summer of 2011 and the accolades, which started almost immediately, haven't let up since. New York Times reviewer Sam Sifton piled praise on Tertulia's pork dishes, but it's the beef that Mullen craves at his bucket list restaurant, El Capricho, in northern Spain's Castilla y León. "It's an underground dining room shrine to beef," Mullen says of the place, adding that it's not the kind of beef we see in American steakhouses. "José Gordón Ferrero prefers the meat from beasts of burden—steers that have had a rigorous life at work pulling plows and towing carts. He searches all over the Iberian peninsula for oxen that are ready to be retired and then brings them to his restaurant, where they finish up their time on earth in spa-like comfort, munching on hay and chillaxin' before they are turned into extraordinary steaks that are dry aged for up to 100 days… In this world of homogeneity and sameness, it's a welcome change to find a restaurant that embraces the notion of uniqueness, that no two steaks will be the same. Brilliant."
---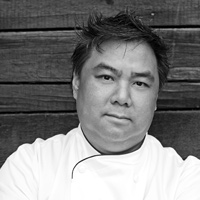 Chef: Ryan McCaskey
Restaurant Choice: Madelyn's Drive In and Take Out, Deer Isle, Maine
Chicago Tribune restaurant critic Phil Vettel bestowed a three-out-of-four- star review on Ryan McCaskey's Maine-inspired fare at his restaurant Acadia, so we're happy to take a Down East bucket list recommendation from the chef who can't get enough of the lobster and clam rolls, fried cod, and ice cream at Madelyn's Drive In and Take Out. Located just off Route 15 in Deer Isle, Maine, it's "the kind of place where you order and either sit in front on picnic tables, or take it with you," says McCaskey. "I like it so much in fact, that every year I go, they always say to me, 'Back again?' I think last year I went there four times in a week!" Sounds like the kind of place everyone should eat at before going to the great lobster pot in the sky.
---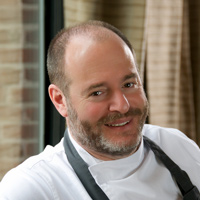 Chef: Michael Tusk
Restaurant Choice: Steirereck, Vienna
James Beard Award–winning chef Michael Tusk of San Francisco's Quince and Cotogna has been hearing great things about the 40-plus-year-old family-owned Steirereck in Vienna's Stadtpark: "My wife, Lindsay, dined there last year and has not stopped talking about the experience since." Tusk is just as intrigued by the restaurant's rep for "modern Austrian cuisine of the highest level, and indigenous sourcing of the best products with a passion for innovation." Dishes like mountain trout with white eggplant, black trumpet mushrooms, and purslane are made with ingredients from nearby farms (including the family's own farm) and paired with wines from the restaurant's vast cellar. The airy Relais & Châteaux property, located in an Art Nouveau building on the glittering Danube, rose from 22nd to 11th this year on World's 50 Best Restaurants list, and was also given a Slow Food UK Award for its promotion of local ingredients and revival of the "forgotten foods" of Austria.
---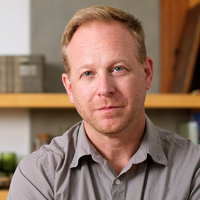 Chef: Andy Ricker
Restaurant Choice: Nahm, Bangkok
Until just this year, you had to go to Portland, Oregon, to eat chef Andy Ricker's Thai food. But the 2011 James Beard Award for Best Chef, Northwest, changed the New York Thai food scene with not just one but two new restaurants: Pok Pok NY in Red Hook, Brooklyn, and Pok Pok Phat Thai in the Lower East Side. When asked for his bucket list restaurant pick, Ricker doesn't stray from his devotion to Thai cuisine. "If I had to choose one restaurant to go to on my deathbed, it would be David Thompson's Nahm in Bangkok," Ricker declares. "I have eaten there many times already and my heart grows fonder after each visit. The level at which David is cooking there is astounding by any measure." In fact, Nahm made the World's 50 Best Restaurants list this year, "the only Thai restaurant to make that list," Ricker notes. While the award-winning London branch of Nahm may be more famous, Ricker points out that "the proximity to superior raw product in Thailand has elevated David's cooking to new heights at the Bangkok location."
---
Chef: Daniel Humm
Restaurant Choice: Barney Greengrass, New York
Daniel Humm, the award-winning chef of Eleven Madison Park and NoMad, is perhaps the hottest thing on New York's restaurant scene right now, but his bucket list pick shows respect for his elders. "When I think of classic New York foods—foods that are truly representative of New York cuisine—I often think of the smoked fish at New York's appetizing shops, particularly the smoked sturgeon at Barney Greengrass on the Upper West Side. Incredibly flavorful—smoky, silky, and salty all at the same time—I like it best in their scrambled eggs alongside a toasted bagel and a glass of orange juice. It's such a simple dish where the fluffy eggs carry the essence the smoked fish. It's a truly sensational experience, not only eating that dish but also simply being there, in that century-old New York institution."
---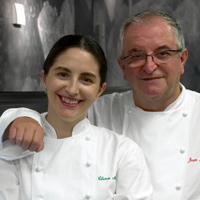 Chef: Juan Mari and Elena Arzak
Restaurant Choice: Ganbara, San Sebastian, Spain
The father-daughter duo behind San Sebastian's pioneering New Basque restaurant Arzak don't have to travel far for their ultimate, dine-before-you-die restaurant experience. Ganbara, in San Sebastian's parte vieja (old town), serves what the Arzaks call "beautiful" pintxos, such as garlicky anchovies, grilled prawns, and cured meats. Three-Michelin-starred Arzak showed up again in the top 10 of the World's 50 Best Restaurants list, as it has done for the past five years—and in 2012 Elena was named the World's Best Female Chef—so we'd be quick to follow the Arzaks to a restaurant they describe as "a magic place" for both its atmosphere and food. Other tapas lovers agree with the Arzaks' recommendation, particularly the bar's justly famous specialty of sautéed wild mushroom, a dish called out in Gourmet magazine's "Food Lover's Guide to San Sebastián" (June 2005), and yet again earlier this year by Condé Nast Traveler.
---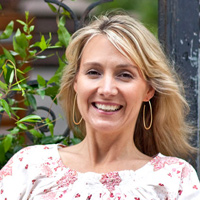 Chef: Aimee Olexy
Restaurant Choice: Chez Panisse, Berkeley, California
Every diner who wants to eat the eight-course farm-table tasting menu at Aimee Olexy's Talula's Table in Kennett Square, Pennsylvania, faces the same challenge: Reservations are taken exactly one year in advance, with phone lines opening up at 7 a.m. The first caller each day reserves the single spot available—only one party (of 8 to 12 guests) is served each evening. With a reservation system like that, it's actually easier to get a reservation at Olexy's bucket list restaurant, farm-to-table pioneer Alice Waters' Chez Panisse in Berkeley. "I'd go to the humble, simple Chez Panisse on a breezy September night," says Olexy, who opened an easier-to-book outpost called Talula's Garden in Philadelphia with restaurateur Stephen Starr last year. "I would think about all of the families and friendships, emotions, and inspirations that live in those walls and hope that kind of magic lives on long after me." In fact, when Bon Appétit named Talula's Garden to its 2011 list of the Best New Restaurants in America, editor Andrew Knowlton compared the restaurant to Chez Panisse: "I never ate at Chez Panisse during its '80s heyday, but I imagine the food tasted something like the meals I had at Talula's Garden. I'm talking ultra-fresh ingredients in flavorful, straightforward dishes. It seems easy to do, but as your average mesclun salad proves, it's not."
---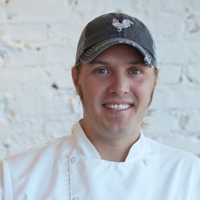 Chef: Jeff McInnis
Restaurant Choice: Minibar by José Andrés, Washington, D.C.
Jeff McInnis, known to TV viewers from his turn on Top Chef, was a 2012 James Beard Award semifinalist for Best Chef, South, and his sourcing-obsessed Southern restaurant, Yardbird Southern Table & Bar in Miami, was a semifinalist for Best New Restaurant this year. For his do-before-you-die meal, McInnis chooses Minibar by José Andrés in D.C., which has also been smiled upon by the James Beard Foundation; chef José Andrés was named 2011's Outstanding Chef. "I've always been a huge fan of chef Andrés' style and think that any tasting menu developed by his team would likely be 'life-changing food," says McInnis. "His team is a very talented bunch of chefs and I hope to not only eat there but to one day cook in the kitchen as well."