Southwestern France is a land of lazy rivers and rolling hills dotted with castles, but it's also the heart of the nation's foie gras and truffle production. In other words, it's more than a little obsessed with good food. In the tiny medieval villages of the Périgord Noir region, farmers and food producers set up camp once or twice a week, rain or shine, to offer a dazzling array of candied fruits, fresh produce, walnuts, foie gras, truffles, confitures, and sausages to locals and visitors. I took the following photos in early June at the weekly Tuesday market in Le Bugue on the Vézère River near the Dordogne. Despite the rain, vendors stretched out through the center of town like spider legs, unfurling umbrellas to sell their wares. Visitors have to arrive in town by 10 a.m. to find a place to park on the other side of the river, before crossing the Vézère on foot to get to the crowded market. I'm still dreaming of the handcrafted sausage, the ripe apricots, and the seemingly endless wheels of unpasteurized cheese.
Click picture to advance the slideshow.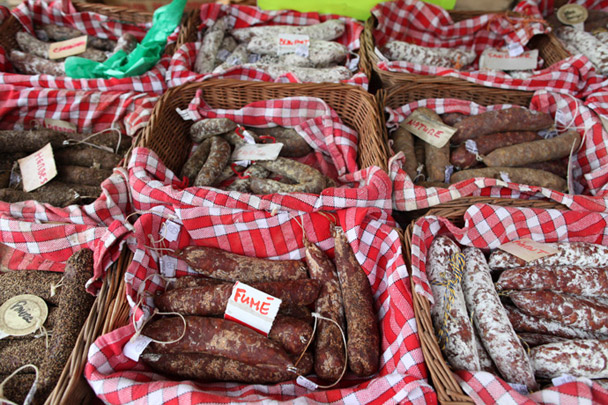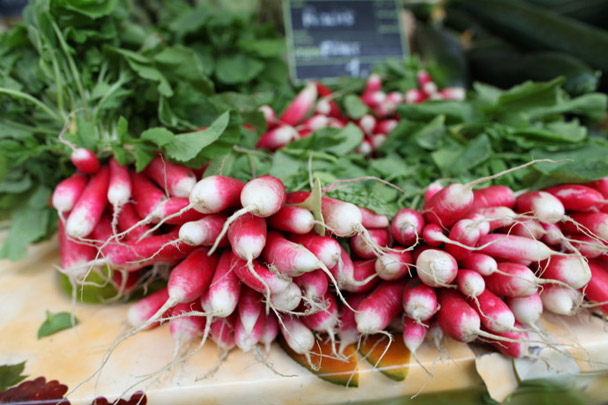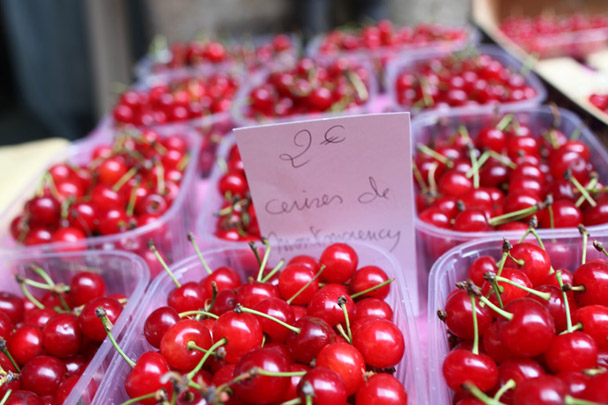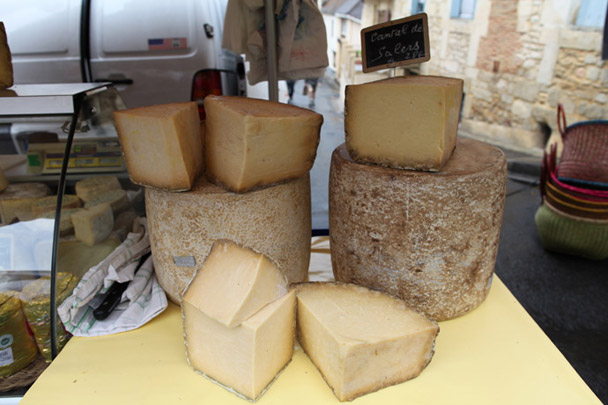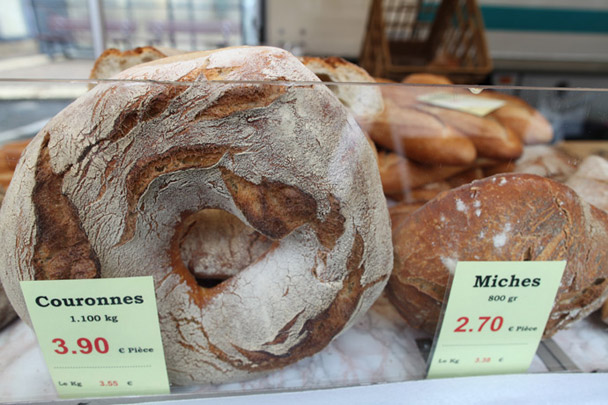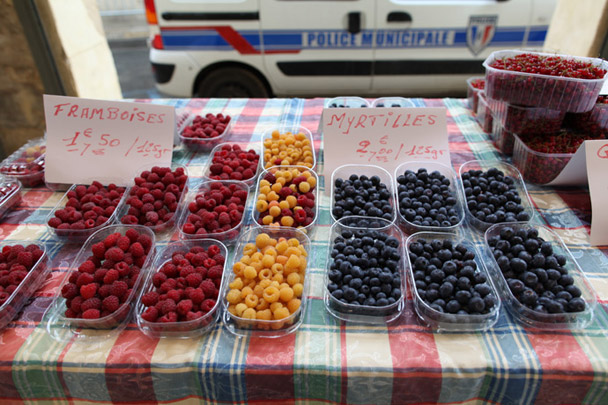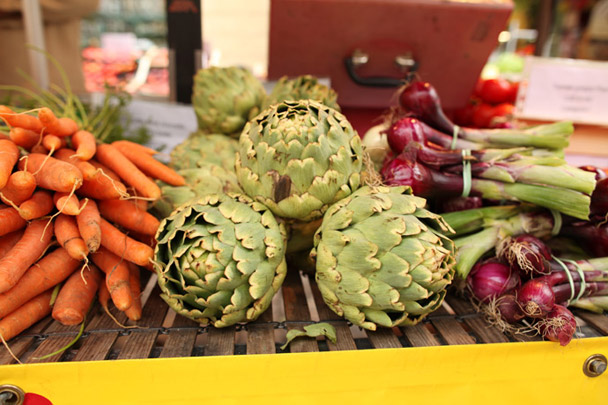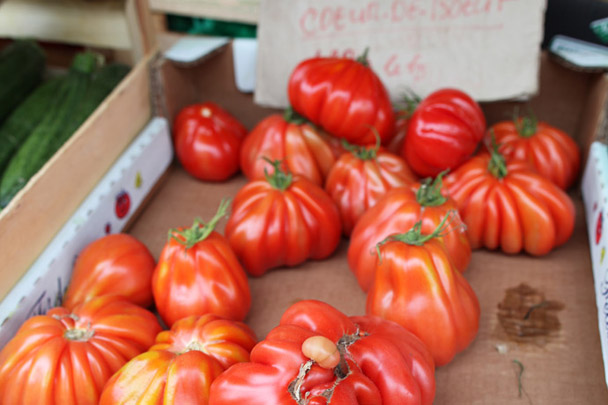 ---
Sara Bonisteel is a senior editor at Epicurious.com. She's written for Slashfood, CNN, FOXNews.com, and the Independent on Sunday, among other publications. She's passionate about food, be it a New Orleans shrimp po'boy, a Canadian butter tart, or a Vernors ginger ale. When she's not eating or cooking her meals, she's often photographing them.