Active time: 50 min
Total time: 7 hr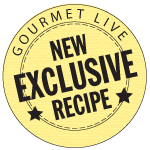 Don't just take it from us. Food stylist Paul Grimes and his assistant, John Bjostad, cook and taste an incredible amount of great grub in their jobs, so when they get excited about a recipe, you know you've got a winner. The day this dish was photographed, everyone in the studio was mad-hungry to get a taste after inhaling the rich, seductive aromas of this slow-cooked pork mixed with hoisin sauce—our idea of human catnip—and Chinese five-spice powder for over five hours. Not only did it deliver on its promising fragrance, it surpassed all expectations!
INGREDIENTS:
FOR RUB AND PORK:
2 tablespoons Chinese five-spice powder

2 tablespoons packed dark brown sugar

3 teaspoons salt

2 teaspoons black pepper

2 teaspoons ground coriander

1 teaspoon cayenne

1 (8- to 10-pound) bone-in pork shoulder roast (preferably butt end) without skin
FOR SAUCE:
1 cup packed dark brown sugar

3/4 cup hoisin sauce

1/2 cup low-sodium soy sauce

1/3 cup unseasoned rice vinegar

3 garlic cloves, minced

2 tablespoons finely grated fresh ginger

1 teaspoon Chinese five-spice powder
FOR ASSEMBLY:
16 hamburger buns, split and toasted, or 16 (6- to 7-inch) flour tortillas (optional; see Cooks' Notes)
MAKE RUB AND PREPARE PORK:
Stir together spices in a small bowl.

Remove pork from refrigerator and put in a large roasting pan. Trim surface fat from pork, then rub all over with spice mixture.

Let pork stand at room temperature 30 minutes.
ROAST PORK:
Heat oven to 350°F.

Cover pork roast with a sheet of parchment paper, then cover roasting pan tightly with foil. Roast 1 hour.

Carefully loosen foil, lift up parchment, and pour half the sauce over pork. Tightly cover pork again and roast 1 more hour.

Turn pork over and pour remaining sauce over it, then tightly cover again.

Continue to roast, basting every hour with pan juices, 3 hours more, or until fork-tender (a meat fork should insert easily) and an instant-read thermometer inserted 2 inches into center of meat (avoid bone) registers 190°F.

Uncover pork, then baste with pan juices and roast until meat is browned, 30 to 45 minutes.

Transfer to a cutting board. When meat is cool enough to handle, coarsely shred it, using 2 forks, and transfer to a large bowl.

While pork is cooling, pour pan juices into a large measuring cup and let stand until fat rises to top, then spoon off and discard fat. Drizzle meat with some pan juices and serve remainder on the side.

Serve pork and slaw on buns or in tortillas (see Cooks' Notes).
COOKS' NOTES:
Pork can be roasted and shredded 3 days ahead. Cool meat and pan juices separately, uncovered, before chilling, covered. Fat is easiest to remove from pan juices when chilled.

If using flour tortillas, toast on a hot griddle or directly on grill rack of a gas grill heated to medium, until puffed slightly and browned in spots, about 15 to 30 seconds on each side, and immediately slide inside a folded towel to keep warm.