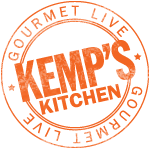 If, like me, you live without a balcony, backyard, or access to a community garden, a farmers' market or CSA becomes your lifeline to locally grown produce. Thankfully, there are plenty of options to choose from in New York City. At the Union Square Greenmarket, I'm not just a regular, I'm one of the die–hards, which means that neither snow, nor rain, nor sleet, nor humid heat will keep me from shopping there on Saturdays year–round.
In the winter, I resign myself to endless apples, rutabagas, and potatoes, but by spring, I'm so impatient for a locally grown green that I overload my cart with ramps and asparagus the minute each appears. Around the Fourth of July, I'm bugging every farmer for their first corn. But it's the bounty of the late–summer harvest that I look forward to the most. That's when the basil bunches are at their bushiest, the corn kernels their fattest, and the tomatoes their ripest, sweetest best.
As joyous as the market is now, that unmistakable hint of colder, leaner times hovering just around the corner—the shortening days, the occasional extra blanket at night—ignites some primitive need in me to stock up and store the profusion. The problem is, I don't have the time or space in my apartment for a home–style–canning production line. With no air–conditioning in my kitchen, I can't imagine standing over a steaming pot of sterilized jars and lids, much less a vat of boiling fruit destined for jam. Instead, I rely on my freezer.
I don't have a super–duper separate freezer, either. I make do with just the upper third of a standard two–door refrigerator, which forces me to be picky about what foods are prized and freezer–friendly enough to be preserved for three or four months. Tomato sauce is a given, and I do make several pints, but slow–roasted plum tomatoes are the real treat, if you ask me. Come the colder months, when out–of–season, slave–wage–picked pale–pink ones are all that you see in the supermarket, my freezer–preserved tomatoes, thawed and rewarmed, still make a succulent topping for a garlic–rubbed crostini or baguette toast.
Are thawed roasted tomatoes really as good as freshly made ones? In all honesty, no. Frozen fruits and vegetables can never match the best locally grown produce when it's at its peak, but on a cold rainy night in December, I'm more forgiving of such shortcomings. I just yearn for that flavor reminder of summer—and, yes, even the season's heat waves—to help me endure winter's chill. When preparing roasted tomatoes for freezing, be sure to stick with meaty plum tomatoes, and let them cook for the full eight hours. Pack them densely in freezer–grade airtight containers of plastic or glass. Pour off and save any liquid for a soup or sauce, then cover them with olive oil. Thaw slowly in the fridge.
When it comes to end–of–season basil, pesto is a home run. Everyone I know has a container or two in their freezer. I used to ignore the recommendations to omit the cheese in batches destined for freezing, but I've finally come to my senses. Once frozen and thawed, the cheese loses flavor and just doesn't behave as well. If you're going to make and freeze pesto, keep it cheese–free until it's completely thawed in the fridge, then freshly grate some Parmigiano-Reggiano while the pasta is boiling. That will give your wintertime pesto the creamy texture of the just–made stuff. As for recipes, I'm quite partial to my version made with pepitas (hulled green pumpkin seeds, economical and nutritious) in lieu of pine nuts, as well as a handful of parsley to help keep the pesto bright green. Make sure to cover the surface with olive oil before adding the lid and freezing.
When I was a kid, my favorite vegetable side dish for dinner was frozen cut corn ten months of the year. Nowadays, my go–to solution for the off–season is to make and freeze a puréed corn soup with my market haul. With only three ingredients, not counting the chives, it is the essence of simplicity and summer flavor. (Leave some headspace in the container since the soup will expand a bit when you freeze it.) Pull it out to thaw on some snowy day and use it as the base for a really corn–y chowder with potatoes, onions, and bacon. Or heat it with a handful of fresh herbs and serve as a sauce for seared scallops.
If, like me, you have do–it–yourself tendencies regarding prepared foods, you probably prefer your own roasted peppers to the store–bought ones. But the price of fresh red bell peppers in the supermarket is so astoundingly high most of the year that it pays to wait until there are hillocks of them at the farmers' market at a much lower price. Fresh poblano chiles, another favorite of mine, are no picnic to roast and peel (tip: a paper towel makes removing the charred skin so much easier), so I'm willing to devote one long afternoon to laying in a good supply of both roasted and peeled bell peppers and poblanos to draw on during the months ahead. Pack them tightly in small airtight containers (you don't want to thaw more than you'll need at one time) and cover them with oil before freezing.