continued (page 2 of 2)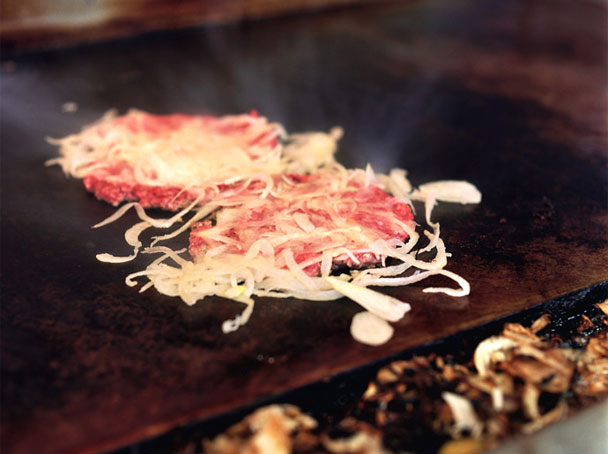 Sid's Diner—El Reno, OK
Fast–forward to the present, where the big chain burger purveyors have diversified and are now selling items like fruit smoothies and renting DVDs (such as McDonald's). All of the large–scale chains can trace their roots to tiny joints serving fresh ground beef, but today most are barely a shadow of their former selves.
The proliferation of the fast–food burger and a new availability of high–quality meat created a backlash, fomenting an urban revolution. In 2001 New York City's Daniel Boulud created a gourmet burger made from the freshest ingredients and stuffed it with braised short ribs and foie gras. It was served on a specially made Parmesan bun, cost $29, and was gobbled up by an appreciative upscale crowd. Many complicated burger creations by celebrity chefs followed and the simplicity of the original was lost.
A recent correction occurred, and suddenly old was new again. Five Guys, serving downscale, fresh–beef burgers in the D.C. area, began to open across the country in 2003 and today boasts more than 750 locations nationwide. And the new chain Smashburger, using methods very similar to the White Castle of 1921, opened in Denver in 2007.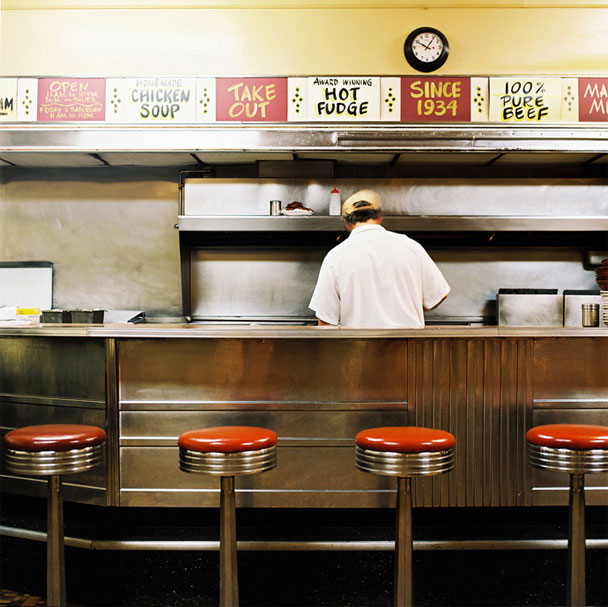 Convention Grill—Edina, MN
I've heard from people close to me that the recent meteoric rise of the hamburger's popularity will soon wane and the burger will be relegated to the list of such fads as the Bloomin' Onion. I have a hard time believing this. The burger has always been America's favorite comfort food and will be around forever.
So between the myriad gourmet burgers available in every major city and the relentless march of the frozen and the fast–food, remember to stop and take in the surviving mom–and–pops across America. They are the primary sources for the All–American burger, a roadmap back to its original DNA.
---
George Motz is America's foremost authority on hamburgers. His documentary Hamburger America was made into a book, an iPad/iPod app, and soon to be a television series. You can read more about Motz on his site Hamburger America.