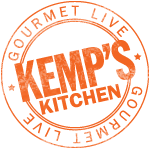 Why should fancy holiday dinners get all the glory? The best meal on these special days can even be the first. This time of year is perfect for indulging in a leisurely and sumptuous morning spread. It's chilly outside, cozy inside, and from a purely pragmatic standpoint, your body needs fuel for unwrapping presents or for bouncing back from late-night revelry, whether the bubbly, ball-watching kind or a First Night marathon. Who cares if you call it breakfast or brunch? As long as the meal's big enough, the cook(s) in the family can coast till dinner prep. Here are tips and strategies for creating a memorable feast with a minimum of time and effort. And dig into our slideshow for recommended recipes.
EGGS
Skip the fried eggs and omelets. It's not the time to be a short-order cook.
Spiff up your scrambled eggs: Yes, it's the easiest of egg dishes, and it's also the one best suited to young helpers. Transform your eggs with a magical ingredient: cream cheese. Cut up 2 ounces for every eight eggs, plop the cream cheese in the pan with the eggs, and watch the mixture melt into the creamiest scramble ever. Chopped scallions and herbs dress it up further. Or toss in a cheese like Boursin to get all these flavors in one.
Looking for sophisticated eggs to feed a crowd? Think custard, as in quiche, strata, or French toast.
Quiche: Did you know you can skip the crust altogether? Use your favorite filling and bake it in a pie pan or shallow gratin dish.
Strata: This savory bread pudding is a smart choice when foolproof is the operative word. Keep it simple with a cheesy custard and cubes or slices of a really good baguette. Get festive by adding wilted spinach and chopped red bell peppers. (Using frozen chopped spinach and roasted red peppers will buy you even more free time.) Assemble your strata the night before to allow the bread to do its thing and absorb some custard while you sleep…or finish assembling that dollhouse.
French toast: Custard and bread join forces again, but in a sweeter way. French toast—like a strata—benefits from soaking overnight in a large baking dish. For the real-deal French toast (pain perdu), use the best baguette you can find. Or, mon Dieu, go Franglais with thick-cut brioche or halved croissants. In the morning, bake as a whole; no need to pan-fry the individual slices. For an over-the-top version, stuff thick slices of baguette—cut a horizontal pocket in each slice before you add the custard—and fill with raspberries or sliced bananas and squares from a bittersweet chocolate bar.
BACON AND SAUSAGE
Don't waste a second dithering over bacon versus sausage. It's the holidays, so there's every reason to serve both!
Bacon: Oven-baked bacon is the only way to go if you're cooking for more than two. Spring for thick-cut slices, which allow you to fit enough for four to six people in one large rimmed baking sheet. The oven produces stick-straight slices, so serve them in a stack log-cabin style.
Sausage: A huge variety of fresh sausages are now available in stores, yet the rewards of making your own from ground meat far outweigh the relatively little extra time it takes. Don't bother with casings; just make patties. Season freshly ground pork or lamb with herbs (use sage or thyme with pork), spices (try cumin or coriander with lamb), and salt and pepper to taste, then fry up a small amount first to check your seasoning. Stuff the patties between hot biscuit halves and you've got irresistible sausage sliders.
WAFFLES AND PANCAKES
Both items instantly signal a special breakfast. Increase your fiber and mineral intake in both batters by substituting spelt or whole wheat for all-purpose flour in your favorite recipes. The taste will be deliciously nutty and the texture more satisfying. The only adjustment you'll likely need to make is to add more liquid. For the best flavor, check the date on your bag of whole-grain flour. It can go rancid easily, so take a sniff and if it doesn't smell wheaty-good, start with fresh and store it in the refrigerator or freezer from now on.
Yeast waffles: The crispiest and lightest waffles ever are made with yeast. There's no kneading or special equipment involved. Mix up a batch of batter the night before and you're ready to go in the morning.
Baking powder/soda waffles: Even on holiday mornings, these are just as easy to make from scratch as from a packaged mix, and homemade tastes so much better.
Warming waffles: Keep yeast or regular waffles warm—and crisp—in a 200°F oven by setting them directly on the oven racks in a single layer.
Pancakes: Personalize yours by adding berries, sliced bananas, orange or lemon zest, or chocolate chips. Stir your mix-ins directly into the batter, or sprinkle them over the rounds right after you first ladle the batter onto the griddle or pan. To keep pancakes warm, brush them lightly with butter, then arrange them on a large ovenproof platter or a rimmed baking sheet. Layer successive batches on top of one another and loosely cover with foil in a 200°F oven.
Pure maple syrup: It's the nectar of the north woods, but it's pricy. Warm it up so that it pours in a thin and controllable stream—you'll end up using less and enjoying it more. Cut the sweetness with a generous squeeze of fresh lemon juice, or simmer berries in the syrup.
Other fun toppings: Set out your favorite jams and jellies in bowls along with crème fraîche, Mascarpone, or sour cream. Or turn your jams and jellies into a syrup by heating them slowly until they melt, then thin them with water or fruit juice.
POTATOES
Hash browns: You can't have eggs, bacon, and sausage without them! And when homemade, this hearty spud standby surpasses anything at the diner. Simmer the potatoes in well-salted water the day before, then chill them, uncovered, on a plate overnight in the fridge. Come morning, peel if you wish—it's not necessary—then dice them along with an onion and toss them in a large bowl with olive oil, salt, and pepper. If your oven isn't already in use, brown the potatoes in a large rimmed baking sheet at 450°F, or else sauté them in a big heavy skillet on the stovetop.
BREADS
Biscuits, scones, and muffins are the quickest breads to make fresh. Banish from your mind any temptation to make them ahead—it ruins them.
Biscuits: Save time and avoid waste by rethinking the shape: Roll or pat the dough into a rectangle, then trim the edges with a sharp knife and cut the dough into squares.
Scones: Pat your favorite dough into a circle, then cut it into wedges.
Muffins: Use paper liners. Consider substituting dried tart cherries for dried cranberries for a better texture. For more fiber and vitamins, substitute whole wheat pastry flour for all-purpose in muffins. You'll be surprised that hardly anyone will notice.
Coffee cake: The classic sour-cream coffee cake with streusel topping can't be beat. You can easily add dried fruit and nuts, or keep it pristine and simple.
Sweet yeast breads: Not only are they the queens of the breakfast table, but they also reward you with enticing yeasty aromas to fill the home. Make the dough the day before and let it rise in the refrigerator overnight.
FRUIT
Citrus is at its peak, so go with a compote of mixed citrus in a lightly sweetened syrup spiced with cinnamon or star anise—it'll be beautiful and refreshing. But if removing the rinds and cutting the segments free from the membranes is more than you want to tackle, simply pile a fruit bowl high with satsumas or clementines. Satsumas are similar to clementines, only far superior in flavor. If you see them, grab them!
DRINKS
Coffee and tea: Spring for the best quality or use that special stash you've been hoarding—the moment has arrived.
Hot chocolate or cocoa: Make it from scratch—it really is just as easy as using a mix.
Orange juice: Fresh squeezed, please! Try blood oranges or a mix of citrus.
Mimosas or sparkling wine punch: These fizzy drinks can't help but add a tingle to the morning. Economize and use an Italian prosecco or Spanish cava rather than Champagne. Instead of regular orange juice, try tangerine, blood orange, or even pink grapefruit juice in the mimosa.
Implement these tips and strategies for the makings of a classic breakfas—and sample our recommended recipes for inspiration—and you'll even have time for that other holiday delight: an afternoon nap.
---
Kemp Minifie was wrapped up in all aspects of food at Gourmet magazine for 32 years, and is now part of the Gourmet Live team. For more tried and tested tips and tricks, check out her Kemp's Kitchen column on the Gourmet Live blog.